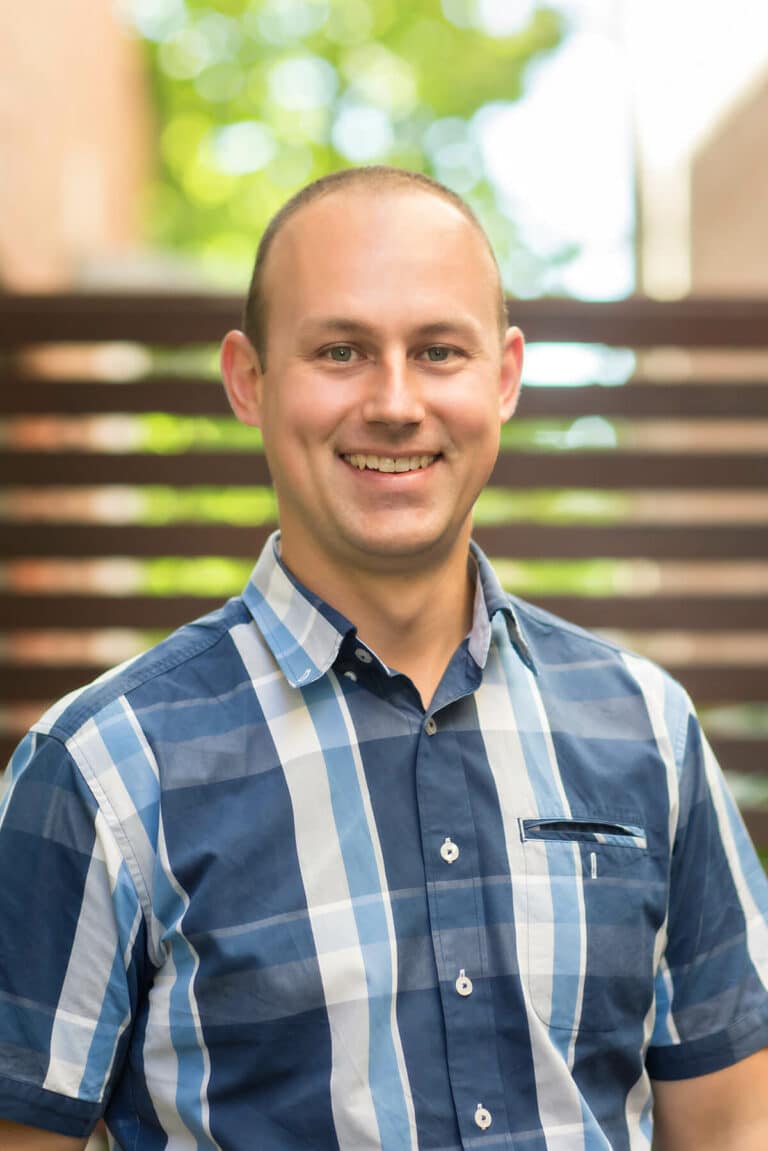 Damon Shepherd is an experienced Audiologist who joined our clinic in 2016. He has a passion for providing a quality and personalised service and firmly believes in the strong ethics represented in our clinic.
Damon began work as an Audiologist with Ballarat Hearing Clinic in 2004, where he gained a broad range of experience. He provided hearing assessments and hearing aid fittings to private and Hearing Services Program clients (pensioners eligible for government funded audiology services), and a comprehensive paediatric service including newborn diagnostic testing.  He was also involved in the clinic's hearing conservation program which included industrial screening tests, the provision of noise plugs to workers at risk of developing noise induced hearing loss, educating workers about noise and hearing protections and noise surveys of factories and industrial plants. This diverse case load was offered in Ballarat, as well as the regional clinics he attended in Donald, Stawell and Bacchus Marsh.
In 2007, Damon joined Everything Hearing (formally Melbourne Diagnostic Audiology) where he worked in the East Melbourne office as well as managing the newly formed Williamstown office. This involved working directly with many of Melbourne's leading Ear Nose and Throat specialists developing new skills for the assessment of balance disorders and retrocochlear pathology.
In 2010, Damon returned to Ballarat Hearing Clinic on a part time basis whilst still managing the Williamstown office for Everything Hearing.  Damon left Everything Hearing in 2012, however, continues to work part time at Ballarat Hearing Clinic.
Bachelor of Science with Honours, 2001, Monash University
Master of Clinical Audiology, 2004, Melbourne University
Damon's special interest lies in aural rehabilitation where he has 10+ years of experience working directly with clients as well as running workshops for other health care professionals in communication strategies and hearing aid use and management