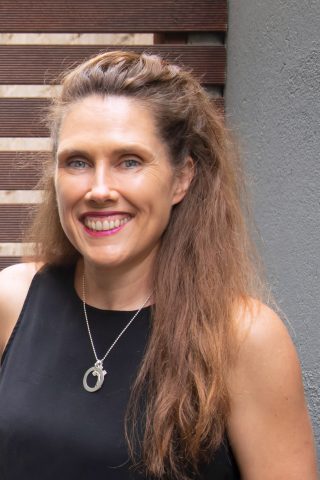 Kate Moore is a director of DWM Audiology, having joined the clinic in 2006. She is an experienced Audiologist, with specialised interests in aural rehabilitation and tinnitus therapy.
Kate worked for Australian Hearing in Rockhampton for a short time prior to joining a private practice in Central Queensland. During her time in Queensland she travelled to Mackay, Emerald, Gladstone and various aboriginal communities providing audiological assessment and rehabilitation.
In 2001 Kate returned to Ballarat, Victoria where she worked as Clinical Manager of Ballarat Hearing Clinic. Here she worked in private practice and within the major public hospital Ballarat Health Services. While in Ballarat she performed diagnostic assessments on infants and toddlers, as well as fitting hearing aids and providing rehabilitative support for adults with hearing difficulties.
In 2005 Kate and her family moved to Melbourne where she commenced work with the professional body for audiologists – Audiology Australia.  This involved overseeing the quarterly magazine publication "Audiology Now ", generating their electronic newsletter, managing the continuing professional development program, and responding to office enquiries of a clinical nature.
Bachelor of Biological Sciences, 1994, LaTrobe University
Post-graduate Diploma in Audiology, 1995, Macquarie University Sydney
Kate is particularly interested in the effective management of acquired hearing loss. She is passionate about tailoring individual aural rehabilitation programs to suit the hearing needs of each person. 
Kate was asked to join the Worksafe Clinical Panel as a consultant from 2011 -2015. The TAC and WorkSafe Clinical Panel is comprised of medical and allied healthcare professionals who review the services provided to TAC clients and injured workers. These reviews are to ensure the services are in line with the TAC and WorkSafe Clinical Frameworks.
Kate is an experienced tinnitus therapist and has completed an ACT (Acceptance and Commitment Therapy (ACT) training course.