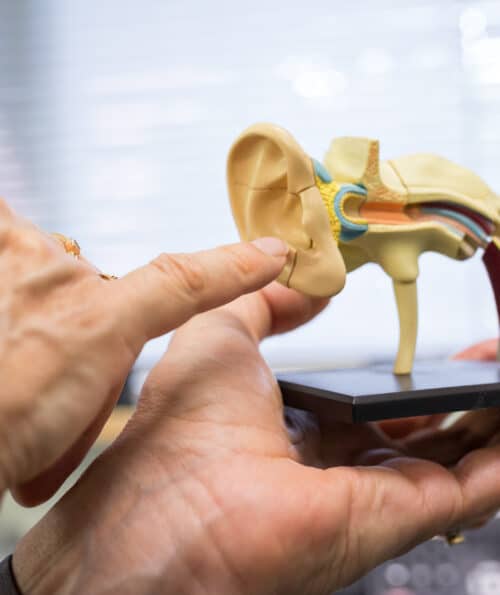 Myriam Westcott and Kate Moore provide an individualised program to assist you in achieving tinnitus habituation and management of your reaction to it.
Rest assured that any questions or fears you may have around the program will be addressed to ensure you have an understanding of what this process will entail.
Our program involves:
an evaluation, so we can assess the impact on you individually
taking a thorough look at your history with the condition and associated issues
a hearing assessment
providing detailed information about your tinnitus – this includes an opinion about the possible cause and some of the factors that affect tinnitus fluctuation
a detailed and personalised explanation of the peripheral and central auditory system
your hearing test results
some information on the neurophysiological basis of tinnitus-related distress and annoyance
a personalised, therapy program for managing your tinnitus.