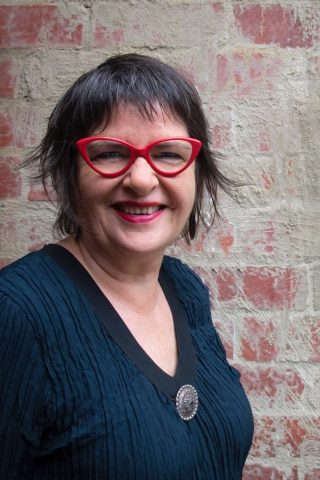 Myriam Westcott is a director of DWM Audiology, having joined the clinic in 2000.  She is an experienced Audiologist, with specialised interests in aural rehabilitation and tinnitus, hyperacusis, acoustic shock disorder evaluation and therapy. 
Myriam started her audiological working life at National Acoustic Laboratory (NAL, now known as Hearing Australia) for six years.  Her commitment to hearing rehabilitation, including hearing aid fitting and supporting the emotional reactions to hearing problems, stemmed from this time. 
While working at the Victorian Deaf Society HEAR (Hearing Education and Aural Rehabilitation) Service she was drawn to the challenge of providing effective tinnitus and hyperacusis management.  Myriam had the opportunity at HEAR Service to focus intensively on tinnitus and hyperacusis therapy for five years, co-ordinating the HEAR Service Tinnitus and Hyperacusis Program for most of that time. 
Bachelor of Science, University of Melbourne, 1973
Postgraduate Diploma of Audiology, 1974 – the first year an academic qualification in audiology was available in Australia
Melbourne, 2000: Tinnitus Retraining Therapy (TRT) course run by Professor Pawel Jastreboff, who developed the neurophysiological model of tinnitus and, with Dr Jonathan Hazell, developed TRT
Melbourne, 2001: Advanced TRT course run by Professor Pawel Jastreboff
Myriam has been working with acoustic shock patients on a frequent basis since 2002, making her the most experienced audiologist internationally in the provision of acoustic shock evaluation and therapy. She offers online video consultations, workplace consultancy and regularly lectures in tinnitus,  acoustic shock, hyperacusis and TTTS.  She is committed to the research and development of new and innovative approaches to tinnitus, hyperacusis, acoustic shock disorder, TTTS and misophonia therapy, utilising her clinical experience of Tinnitus Retraining Therapy (TRT), Cognitive Behaviour Therapy (CBT), Acceptance and Commitment Therapy (ACT) and mindfulness psychological strategies.  Myriam is closely involved with the Tinnitus Association of Victoria and the formation of Tinnitus Australia.